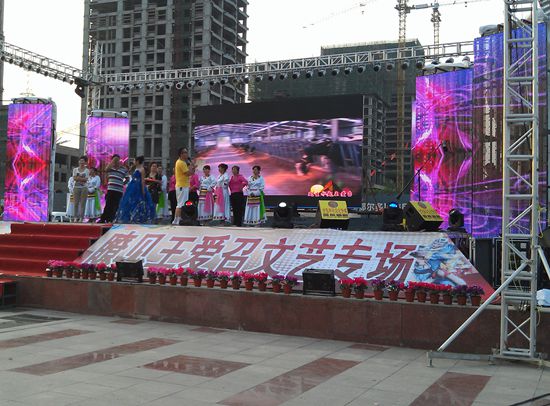 In recent years, in LED display industry, "price war" spread more than a vicious circle, prompting it into a cliché problem, due to increasing competition in the domestic LED industry, enterprises in order to win greater profit margins, improve market share rate wich causes the outbreak of the frequent "price war", in fact, in this market situation, the price- cut is a very common means of response, but the large number of LED screen prices, price cuts formed after the popular trend becomes out of control, or even triggered a series of industry issues.

LED industry within the current "price war" short-term profit on the industry and the development of adverse effects on the LED display industry, the continuing "price war" will only overdraft LED display industry's future. Enterprises in order to avoid the "price war" should first set an example, good products can be based on competition in the market, in addition to product quality is also an important factor affecting prices, companies to increase technology research and development, improve product technology content, so whether it is in terms of the technical content of their products , or shaping the brand in terms of are both an excellent way.

With China's LED industry is in the stage of rapid internationalization, low-cost competition among enterprises gradually shifted to the brand-driven, strategic leadership, technological innovation, business management as the basis for the comprehensive advantages of competitive factors. This is a LED industry is standardized, the brand of the growth stage, and gradually to the brand market is the inevitable trend of development today. From the chaos to the beginning of a pattern of signs out, and then continue to strengthen the brand, the ultimate achievement of a truly well-known brand is the eternal pursuit of each LED business.